Welcome to the Rivals Of Waterdeep Wiki!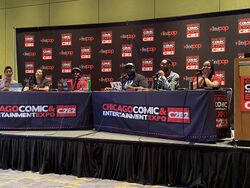 Rivals of Waterdeep is a 5th edition Dungeons and Dragons show featuring a talented cast and crew based in Chicago that is
streamed live on Twitch
(and hosted on the
official Dungeons and Dragons twitch channel
) Sundays at noon CST. Archives are available on
YouTube
as well as on our
audio podcast feed
.
A full episode list can be found here
.
Where to Find Us
Important articles
Need help building out this community?
You can also be part of the larger Fandom family of communities. Visit Fandom's Community Central!